house
319 East 15th Street
New Albany, IN 47150

Sheriff Sale

---
---
Listing Description:
The property's judgment number is 22CO1-1711-MF-001634. With this number you can visit the Clerk's Office in the City-County building and enter it into their computers to find the judgment owed on the property. This is public record.

This property is located within the locally-designated East Spring Street Historic District; therefore, any exterior alterations must be reviewed and approved by the New Albany Historic Preservation Commission. For more information about the NAHPC and a copy of the City of New Albany Design Guidelines for the local historic districts, please visit www.newalbanypreservation.com.

The photo below shows the home as it appeared circa 1970, with a fanlight window in the front gable.

---
Driving Directions:
---
Additional Information:
Contact:
To be sold at Sheriff's Sale Thursday, 1 November 2018 at 10:00 AM on the third floor of the City-County Building (311 Hauss Square, New Albany). Judgment number: 22CO1-1711-MF-001634.
---
Photo Gallery: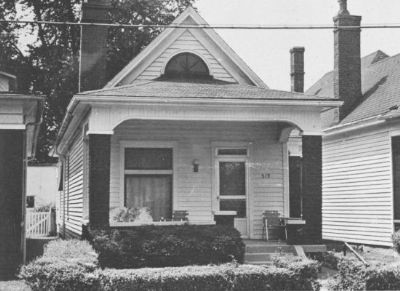 ---
Click a Photo Above for a Larger Version