Chester & Elberta Lenz House
130 Union Street
New Albany, IN 47150

Sheriff Sale

It appears this home was built about 1936 for Chester and Elberta Lenz. Chester was a driver for the River Coal & Supply Co. and later worked as a mechanic for the State Highway Garage. By the mid-1940s, Robert and Ruth Lenz resided in the house and remained until around 1960. Robert was a clerk with the K&I Railroad.
Over the next ten or more years, Charles and Margaret Gailey were residents of the home. Charles worked as a stock clerk for Belknap's Hardware. The photo below shows the home when it was on the market circa 1972.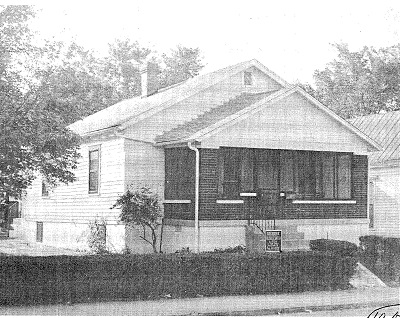 The property's judgment number is 22D01-1801-MF-000026
. With this number you can visit the Clerk's Office in the City-County building and enter it into their computers to find the judgment owed on the property. This is public record.
Contact:

To be sold at Sheriff's Sale Thursday, 15 August 2019 at 10:00 AM on the third floor of the City-County Building (311 Hauss Square, New Albany).

Judgment number: 22D01-1801-MF-000026.