Rockafellow-Gohmannn House
920 Pearl Street
New Albany, IN 47150

Sheriff Sale

Built 1887. Gabled-ell. The Rockafellow-Gohmannn House. James H. Rockafellow purchased this lot on Upper 1st Street, as it was originally known, in July of 1886 from the Board of Foreign Missions for $230 and had this house built. Mr. Rockafellow was a dealer in furniture on Main Street in downtown New Albany. The property changed hands in 1892 before being sold to Edmund G. Gohmann in September of 1894. Mr. Gohmann was secretary of the manufacturing company, Gohmann Bros. & Kahler.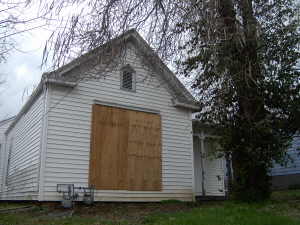 The house was in the area of destruction of the 1917 Cyclone that killed 45 New Albanians, destroyed 5 factories and 500 homes, and damaged 300 others. This structure apparently sustained little damage since much of its 1880s architectural detailing remains.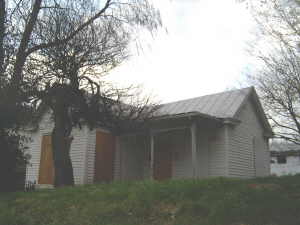 The Gohmann family continued ownership of the home until September 1, 1921 when it was sold to Margaret Harbison.

Contact:
To be sold at Sheriff's Sale Tuesday, 16 May 2006 at 10:00 AM in the Office of the Sheriff of Floyd County (first floor of the City-County Building, 311 Hauss Square, New Albany).