Heckler-Keithley House
2207 East Elm Street
New Albany, IN 47150

Sheriff Sale

This structure was built immediately after John Heckler purchased the lot in May 1904. John was a carpenter and it is very likely that he built his own house. John and his wife Lena moved from this home in 1912 to 2227 East Elm after selling this house to Charles and Trella Keithley. Keithley was a plasterer by trade and the family remained here until 1962, with Trella passing in October 1961.
The property at 607 Silver Street is also included as part of the sale.
The property's judgment number is 22CO1-1912-MF-1874.
With this number you can visit the Clerk's Office in the City-County building and enter it into their computers to find the judgment owed on the property. This is public record.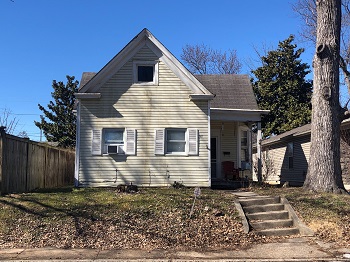 Legal:


Contact:
To be sold at Sheriff's Sale Thursday, 29 April 2021 at 10:00 AM on the third floor of the City-County Building (311 Hauss Square, New Albany). Judgment number: 22CO1-1912-MF-1874.