Waters-Smith House
616 Vincennes Street
New Albany, IN 47150

$165,000

This Free Classic style home was built in 1898 – Sanborn Fire Insurance maps of that year indicate that it was under construction at the time. Although it has not been documented, the house shows the quality and detailing that indicates that it may be the work of noted New Albany contracting firm S. Day & Sons, builders of several nearby homes on Vincennes Street. Minor Waters, the first occupant, was listed in the New Albany
City Directory
as a foreman for an unspecified company. Mr. Waters continued to be listed as the resident here through the first two decades of the twentieth century.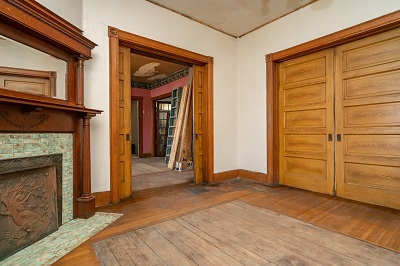 The 2-story frame dwelling is situated on a 41' x 130' lot with rear alley access and parking, including a 18' x 18' garage. The home features 1206 square feet on the first floor, 790 square feet on the second floor, a full basement with outside entrance, covered front porch and a covered rear porch.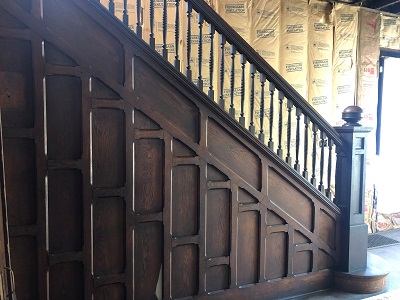 The house retains many of its original architecture features such as oak paneled grand staircase, oak carved fireplace mantels with tile surrounds, natural wood pocket doors, period light fixtures and built-in kitchen cupboard.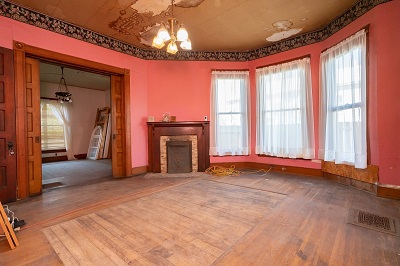 Property in need of renovation, zoned (MC) Mixed-Use Corridor Commercial and located on a high visibility corridor of commercial & residential growth.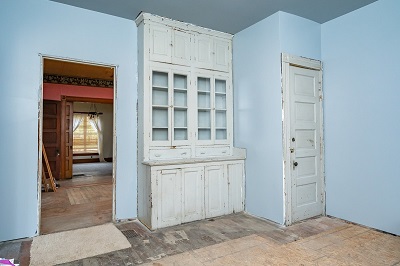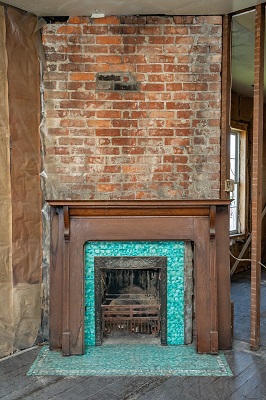 Sale Price:
$165,000.00
Contact:
For more information contact the Harritt Group at 812/944-0217 or info@harrittgroup.com.