W. Clyde and Sallie Martin House
813 Catherine Place
New Albany, IN 47150

Sheriff Sale

Built c.1910. Shotgun. W. Clyde and Sallie Martin House. Catherine Place was part of Lot No. 7 in Lowrey's Plat No. 124, dated 1836. The street wasn't developed until about the turn of the twentieth century by John Vernia. Mr. Vernia built the majority of the houses on the street and used them as rental properties. This home, a shotgun similar to many of the others, was first listed in the 1911 New Albany City Directory.
Mr. & Mrs. W. Clyde Martin were the longest occupants of the house in its early history. The Martins lived there from the early 1930s through the mid 1940s. The photo below shows the house as it appeared around 1974.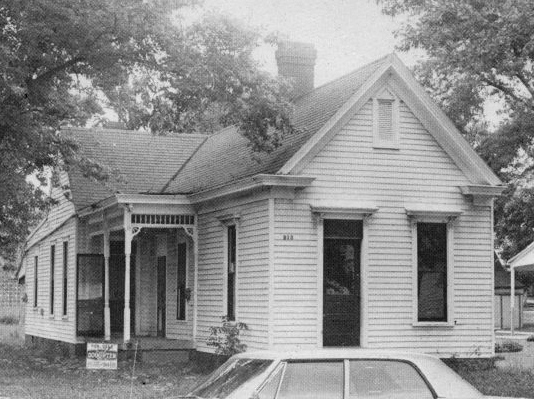 The property's judgment number is 22CO1-1506-MF-000796. With this number you can visit the Clerk's Office in the City-County building and enter it into their computers to find the judgment owed on the property. This is public record.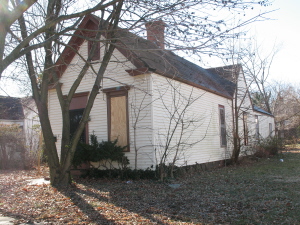 Contact:

To be sold at Sheriff's Sale Thursday, 14 September 2017 at 10:00 AM in the Office of the Sheriff of Floyd County (first floor of the City-County Building, 311 Hauss Square, New Albany). Judgment number: 22CO1-1506-MF-000796.