William W. Moss House
201 Jackson Street
New Albany, IN 47150

Sheriff Sale

Very little information can be found on this house, which first appears on the 1898 New Albany Sanborn Fire Insurance map. By 1905, cabinetmaker Anthony Tappel was residing here.
Beginning with the printing of the 1907-1908 New Albany
City Directory
, William W. Moss, Sr. and family were residing here. Mr. Moss was township trustee.
The property's judgment number is 22D01-2202-MF-000115
. With this number you can visit the Clerk's Office in the City-County building and enter it into their computers to find the judgment owed on the property. This is public record.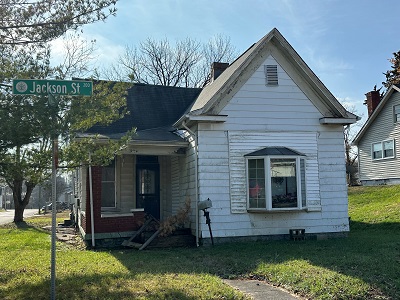 Contact:
To be sold at Sheriff's Sale Thursday, 19 January 2023 at 10:00 AM on the third floor of the City-County Building (311 Hauss Square, New Albany). Judgment number: 22D01-2202-MF-000115.